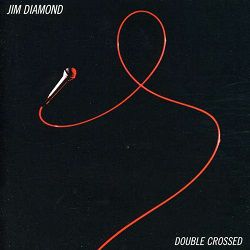 Hailing from Scotland, singer-songwriter Jim Diamond first broke through on the UK Top 5 with the 1982 hit "I Won't Let You Down," as part of the group PhD (featuring keyboardist Tony Hymas and drummer Simon Phillips).  On 1984's Double Crossed, our album of the week, the track "I Should Have Known Better" became a Euro-pop UK and Australian No. 1 hit, and entered the Top 5 in three other countries (but surprisingly, not in the US).
Diamond was first discovered by Alexis Korner. After leaving Korner's group, he formed a band (Bandit) with AC/DC member Cliff Williams, and later moved on to Los Angeles and formed another group called Slick Diamond with guitarist Earl Slick.  After disbanding PhD, Diamond would record Double Crossed for A&M.  He would follow this up with the Top 5 hit "Hi Ho Silver" from the soundtrack to the British crime drama Boon.
In later years, Diamond would make guest appearances on a handful of other artists' albums, and release a few more himself, including City of Soul from which all proceeds went to charity. Diamond passed away in 2015.
This album is available as an import CD, and selected tracks are featured on the Best of Jim Diamond anthology.